It's the destination not the journey with us!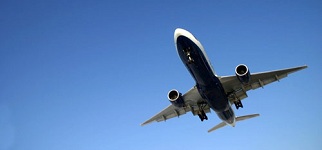 Need a Flight?
We almost always use Skyscanner and MoneySavingExpert's FlightChecker as our first port of call for checking out flights, as both examine many websites (Expedia, Lastminute, Ryanair, and loads more) for deals and let you know the best one extremely quickly. Salzburg and Linz are our nearest airports, being just a 1 hour drive away, followed by Munich and Klagenfurt airports, approximately 2 ½ hours drive from each, and even Vienna and Innsbruck are just under 3 hours.
Car Hire
To get the most out of your holiday for either bed & breakfast or a winter holiday, we recommend hiring your own wheels. Rental cars are available from all airports (best booked in advance) and there are quick roads to ours – sorry, but no gnarly mountain roads that need snow chains and a beast of burden to pull you up!
One of the most competitive car hire companies is Holiday Autos. Please note that when driving on Austrian motorways you are required to display a vignette sticker (motorway toll) on your windscreen. This costs about 10 euros for 10 days and is available at all service stations. Most car hire companies will include this but it is best to ask.
Airport Transfers
If you really don't want to drive then we can organise an airport transfer for you. Please send an enquiry for a personalised quote.
Public Transport
For more details and up to date timetables, please see www.oebb.at (where you can choose the English option).
From Salzburg
The train from Salzburg changes once at Attnang Puchheim to reach Ebensee.
From Salzburg Airport
Take the shuttle bus to Salzburg train station from outside the airport. It runs every 10 mins. Then take the train as above.
From Linz and Vienna
The train from Linz and Vienna changes once at Attnang Puchheim to reach Ebensee.
From Linz Airport
Take the bus to Linz train station and then take the train as above.